Welcome


aboard the cruises in catamaran


        sailing and diving




  Tahiti Sail And Dive
                        

Explore Tahiti


                   and Polynesia differently…

            

Sail and dive to TAHITI


                       in an idyllic setting

and come and admire TAHITI on our catamarans at your own pace:
TAHITI, MOOREA, BORA BORA, RANGIROA, FAKARAVA, TETIAORA…
Themed or "on demand" cruises with unforgettable scuba dives
awaits you in sublime lagoons with exceptional underwater depths
Encounter dolphins and humpback whales in the wild
Troll fishing, canoe-kayak, paddle, kitesurfing
or just… relax.
Enjoy your visit!
Located in Papeete Tahiti since 2009, professional skippers passionate about sailing and diving, we offer you a magnificent way to discover and explore the true and authentic charm of Tahiti and its islands in catamaran.
Come and discover the idyllic lagoons of Tahiti and Polynesia by exploring the deep-sea with exceptional fauna and flora on board our catamarans suitable for short or long stays. Whether with family or friends, sailing experts or beginners curious to experience unique sensations, our cruises are for everyone!
Perfectly adapted for cruising, our catamarans offer optimal comfort (equipped kitchens, private lounges, spacious shower rooms, separate cabin rooms) also allow great freedom of movement on deck for everyone's comfort.

Depending on your choice of a themed or "on demand" cruise, a skipper assisted by a hostess are at your disposal to accompany you and guide you towards the most beautiful atolls and reefs of Polynesia, to make your cruise a unique moment and an unforgettable experience.
3 catamarans are at your disposal with all modern comforts for short and medium term charters.
We also organize sailing and diving cruises in the Tuamotu archipelago in partnership with the Eleuthera Diving Centre (Tahiti, Bora Bora, Rangiroa and Fakarava).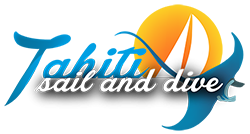 Our preferred destinations:



•

The Society Islands Archipelago
– Tahiti
– Moorea
– Huahine
– Raiatea
– Bora Bora

• 

The Archipelago of Tuamotu


– Rangiroa
– Tikehau
– Fakarava
LAST MINUTE OFFER – JUNE 2018
CRUISE 14 DAYS DUO / COUPLE – FULL BOARD
CATAMARAN CRUISE "LEOPARD 43" SAILING AND DIVING
1 CABIN AVAILABLE

Offer promo duo / couple for 2 people: 14 days sailing and diving from 10/06/2018 (Home Installation on board in Papeete) to 24/06/2018 (Landing in Rangiroa)
ITINERARY: TAHITI – MOOREA – TETIAROA – MAKATEA – TIKEHAU – RANGIROA
190 € (19000 Fxpf) / pers / day full board instead of 230 € (24000 Fxpf)
"I do not know of any more beautiful place in the world,
It's breathtaking.

Literally … "
Olivier de Kersauson – The world as he speaks to me – Ed. Cherche Midi