Catamotel and Rangiroa Diving cruise


Formula



CATAMARAN RENTAL WITH HOSTESS "COOKING" ONLY




Tour 4 nights / 5 days: Pack 8 dives



Residence aboard the catamaran with Diving Pack
By choosing this formula, you can stay on a moored catamaran and enjoy the pleasures of scuba diving (with our partner Center Eleuthera Diving Rangiroa). Come discover and explore the exceptional Rangiroa atoll by combining underwater diving and life aboard a secure moored catamaran in the turquoise and warm waters of the lagoon. Idleness, kayaking, sunbathing, snorkeling … according to your desires.
"I do not know any more beautiful place in the world, it's breathtaking. Literally … "
Olivier de Kersauson – The world as he speaks to me – Ed. Cherche Midi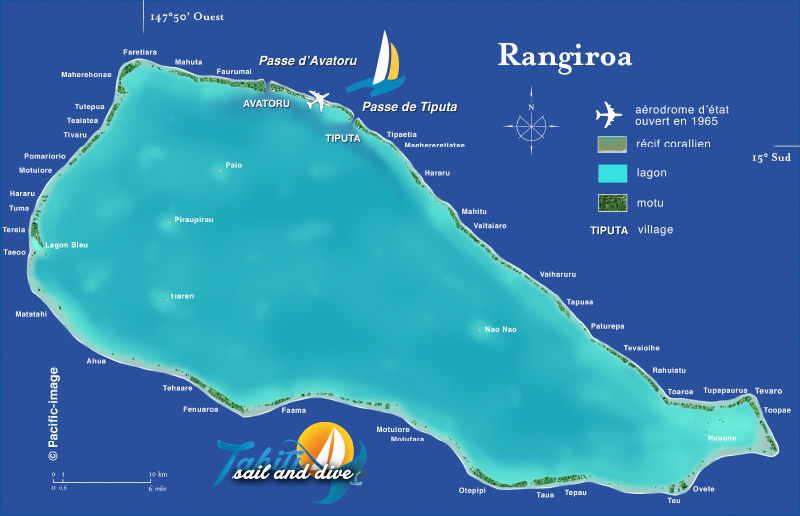 Course of the cruise
Day 1 :
Meet at Rangiroa airport in the morning and embark on our Leopard 43 catamaran.
Transfer Airport / Catamaran then destination to the appropriate anchorage to the boat not far from the Diving Center Eleuthera (300 meters from the secure anchorage).
Welcome fruit juice, discovery of the boat and installation in the cabins.
Lunch at the snack at noon in annex to provide.
Diving and evaluation at the Rangiroa Aquarium at 2 pm in front of Tiputa Pass.
Cocktail at the sunset & dinner. Night on board at Mouillage.
Day 2:
Breakfast on one of the largest lagoon in the world.
Diving with the center ELEUTHERA RANGIROA (3 dives in the day).
Preparation of the dives of the day with the discovery of Tiputa passes and their sensational wildlife. (for example, Outer right, Rentrante, aquarium, etc.).
Local meal for lunch at the snack to predict.
Cocktail at sunset & Dinner at Anchorage.
Day 3:
Breakfast on Rangiroa Lagoon.
2 dives with ELEUTHERA RANGIROA.
Cocktail at sunset & Dinner at Anchorage.
Observation Dolphins of the TIPUTA pass
Night dive in the lagoon optional around 17h.
Day 4:
2 dives with ELEUTHERA RANGIROA center.
In the evening, at sunset, cocktail of fruit juice and meals will be taken at the anchorage.
Descent on the ground possible for a discovery of the atoll.
Free tour.
Day 5:
In the morning after a breakfast, swimming and relaxation area at the boat.
Lunch at the snack bar in front of the diving club.
Transfer to the airport at 13:45 to return to Papeete by air Tahiti.
Back to Cruise and Booking page
INCLUDED IN THIS CRUISE :
 

Liability Insurance



Half board with cook on board



Sheets and towels provided



Guide and hostess



Kayaks – Flippers – Masks – Tubas



Fuel for the outboard with outboard 15

CV



Fuel for main engine



Sailboat Rental with Hostess



Attended Parking Lot



Pickup by the dive club aboard the catamaran



Pre-Refresh Service