Catamaran

LEOPARD 43′



« GO ZONE »
The Leopard 43′, sailing catamaran, was specifically built for cruising and can accommodate up to twelve passengers.
Catamaran converted into four independent double cabins with their own bathrooms and a spacious living room.
All cabins have many hatch doors.
A spacious main room, a refrigeration area.
A kitchen upstairs and a large and completely covered cockpit.sine à l'étage et un grand cockpit entièrement couvert.
Ideal for cruising for four couples, two families or groups.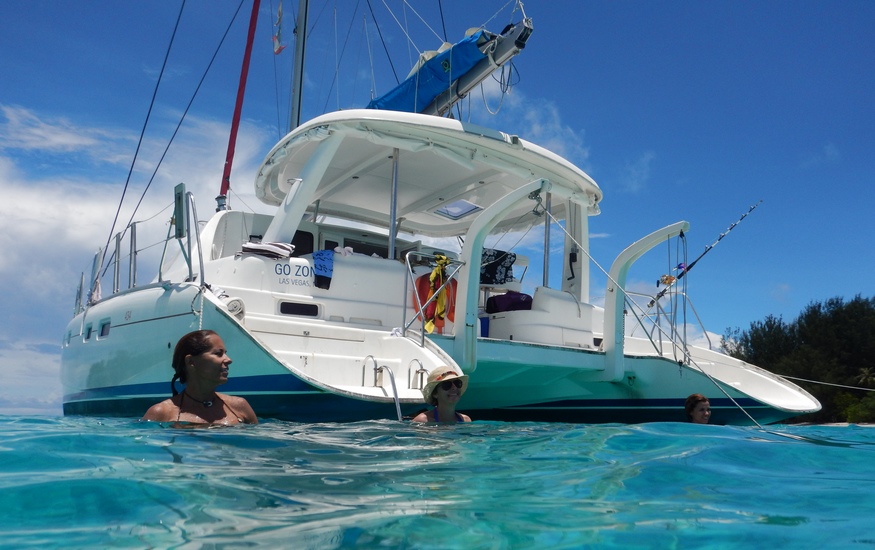 T

ECHNICAL CHARACTERISTICS :
Length hull: 12.95 m
Length at the waterline: 11.50 m
Engine: 2 × 40 HP
Fuel: 2 x 360 l
Navigation Category: 1st CE Certification A / 1