Practical information to prepare at best


your trip to Tahiti



and sailing cruise in French Polynesia.
PREPARE YOUR CRUISE


IN CATAMARAN AT TAHITI AND ITS ISLANDS:
C

LIMATE AND NAVIGATION:
Located in the intertropical zone, French Polynesia benefits from a climatic unit, with a sun present on average 8 hours a day and a low annual thermal amplitude with temperatures oscillating between 75,2 and 86 °F (24 and 30 °C) all the year.
• "Cool" season from April to October (austral winter):
> perfect conditions for cruising, regular trade winds south-east, sunny days and well ventilated.
• Rainy season from November to March (austral summer):
> hurricane season with frequent rains and stronger winds.
• Tides: not very important or almost zero in the lagoons.
HEALTH AND VACCINES:
Vaccinations recommended by your country

EQUIPMENT TO BE PROVIDED: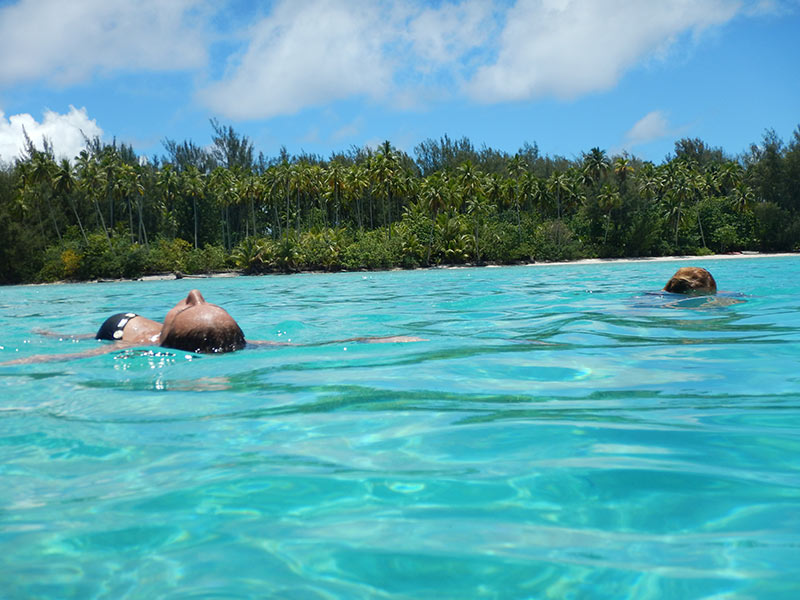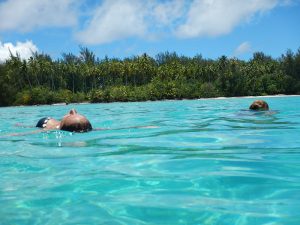 Plan for light clothes:
The climate is very mild in Tahiti and on the Polynesian islands, summer clothes and beachwear are recommended. In catamaran cruising, the essential thing to remember is your sun protection! Sun creams, sunglasses, hats …
In case of rain or wind, for evenings and cooler nights from June to August, plan a small woolen and waterproof clothing.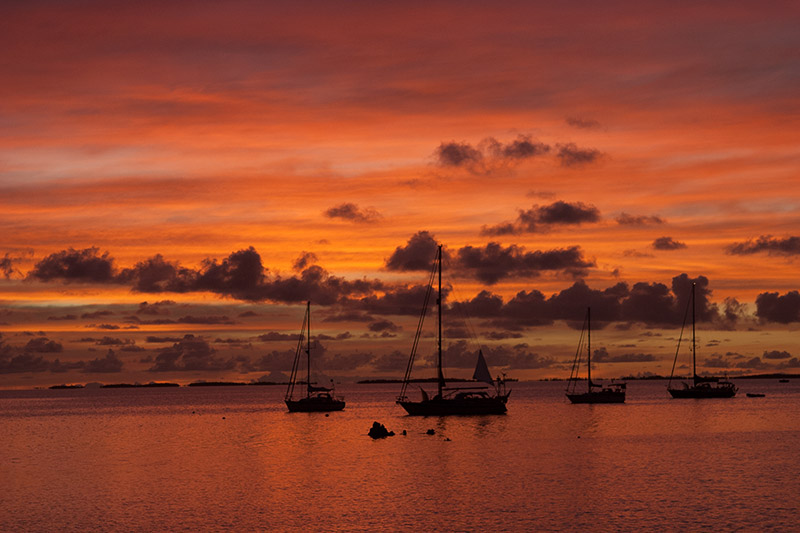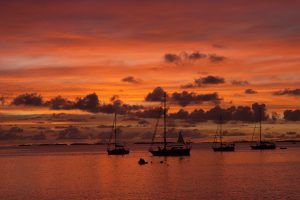 To protect your feet, provide shoes to walk in the water because the beaches are often lined with corals, but, on the ground, prefer the "tong" or light savate, because everyone takes off their shoes before entering a house or a bungalow.
In case of mosquitoes: think of providing a classic repellent, but no anti-malarial treatment is to be expected.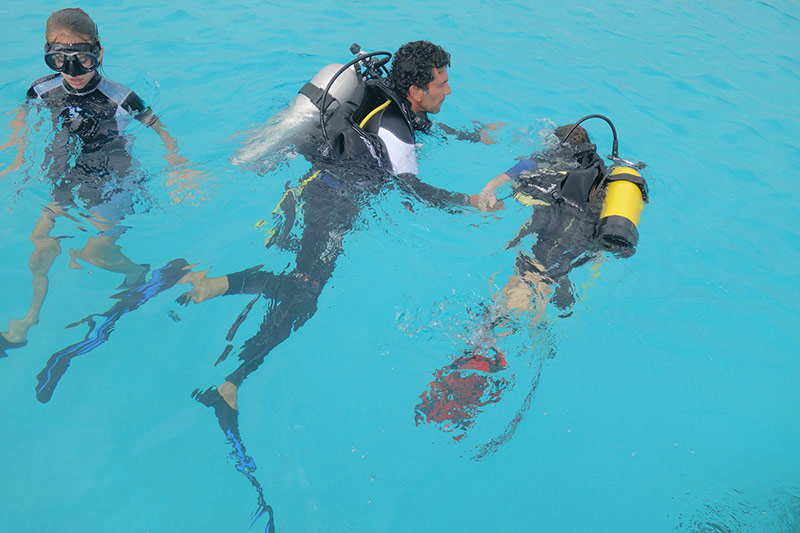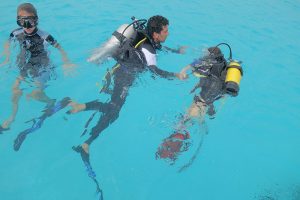 For the rest of the equipment snorkel or underwater diving, canoeing, paddle, trolling … we take care of providing them!
PETIT LEXIQUE TAHITIEN :
– Hello : 'ia ora na
– How are you? : e aha te huru?
– All right, thank you : maita'i mauruuru
– Thanks : mauruuru (a lot : +roa)
– Yes / No : e, 'oia / 'aita
– How much costs? : ehia moni
– Bye : nana
POLYNESIA INFORMATIONS:

AREA:

4170 km2 (emerged), equivalent area to Europe
ARCHIPELS:
– The archipelago of the Society, where are the Windward Islands (Tahiti, Moorea and Tetiaroa) and the Leeward Islands (Raiatea, Tahaa, Huahine, Bora Bora)
– The Marquesas archipelago
– The Austral Archipelago
– The archipelago of Tuamotu and Gambier
ETHNIC ORIGINS:
– Polynesian: 65 %
– Foreigners: 10 %
– Chinese: 7 %
– Half (mixed race) : 18 %
FORMALITIES:
• No visa for European nationals
• Valid passport + 6 months after return date.
CAPITAL CITY:
Papeete
AIRPORT:
Tahiti Faa'a (Southwest of Papeete)
LANGUAGES:
French, Ma'ohi
CHANGE:
Pacific Franc
1 dollar US = 96.66 FCP
1 FCP = 0,01 dollar US
1 euro = 119.33 FCP
1 FCP = 0,008 euros
POPULATION:
Polynesia: 240,000 inhabitants
Papeete: 118,000 inhabitants
TÉLÉPHONE :
Calling Code: + (00) 689